Easily save trending reels song from Instagram directly to your smartphone.
What is Instagram Reels?
Instagram Reels is a brand new Instagram feature for users to create 15-second video clips set to music and share to their Stories, Explore Feed, and the new Reels tab on a user's profile.
Similar to TikTok, Reels is the latest video feature on Instagram and is now available in the United States and 50 other countries. 
Instagram Reels has its own version of the For You page: the new Reels Explore Feed. You can find the Reels feed on the Instagram Explore Page. Instead of only seeing Reels from accounts you follow as you scroll, you will see Reels from popular and trending accounts on Instagram.
While the Reels algorithm hasn't been locked down yet, it feels similar to the TikTok For You page. It's likely influenced by who you already follow, what content you interact with, and where you're located.
As you're scrolling, you may notice some Reels have a "Featured" label above the caption.
According to Instagram, "If your reel is featured in Explore, you'll receive a notification. Featured reels are a selection of public reels chosen by Instagram to help you discover original content we hope will entertain and inspire you."
Steps to Instagram reels music download
While one can save their own Instagram reel to camera roll before or after posting. However, the reel video is downloaded without audio if it uses music from Instagram audio library. Moreover, there is no official way to save reels with audio in the gallery without posting. Though there are several online services and apps that let you download Instagram reels by link.
Perhaps, what if you want to download particular reel audio locally on your smartphone. This can come in handy if you want to use the audio file when editing a reel in a video editor on iPhone or Android. Well, there is officially no way to download audio from Instagram reels. Although you have the option to save audio within the Instagram app and add it later to your reel.
Worry not! I've come across an online downloader to easily save reels music by link. Doing so lets you directly download Instagram reel music or song without using any third-party apps. This also overcomes the need to first download the reel and then extract audio from the reel video.
Now let's see how you can download reel audio from Instagram.
How to download Instagram Reels audio by link
Open the reel whose audio or music you want to save. Or go to the profile tab > tap the menu button > Saved. Then open the 'Audio' directory to find all the reels audio saved by you.
Tap the music link in the bottom-left corner to see the audio used by the reel.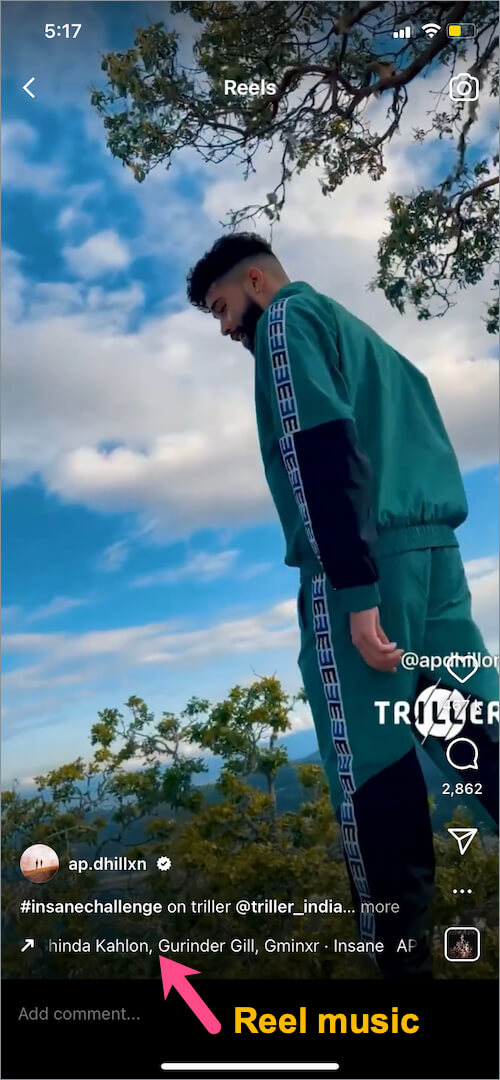 On the Audio page, tap the ellipsis button (3-dot icon) at the top-right corner and select "Copy link".
Go to Safari (on iPhone) or Chrome (on Android) and visit this link.
Paste the link in the 'Enter Instagram video url' field and hit enter.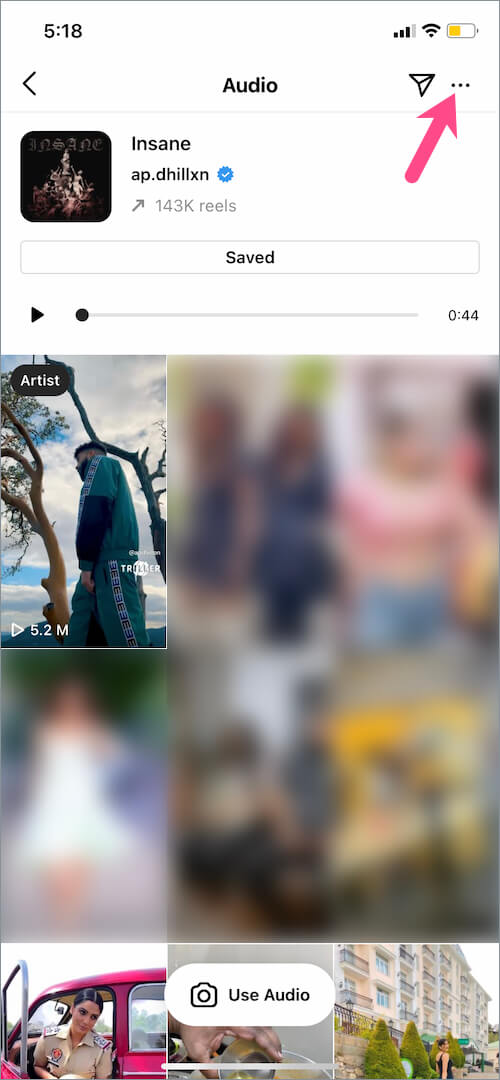 Go to Safari (on iPhone) or Chrome (on Android) and visit this link.
Paste the link in the 'Enter Instagram video url' field and hit enter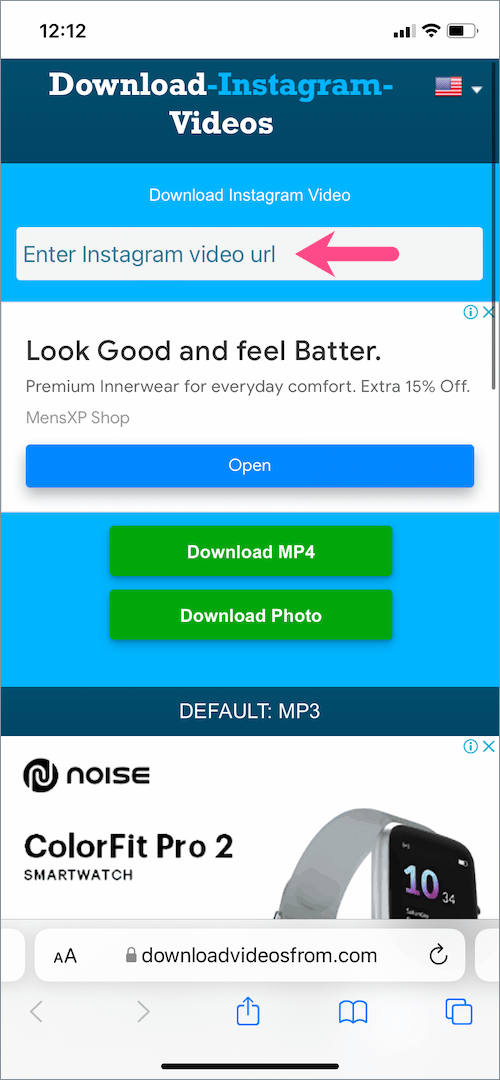 When it recognizes the audio, long-press the "Save link as...' button and select 'Download Linked File' or 'Download link'.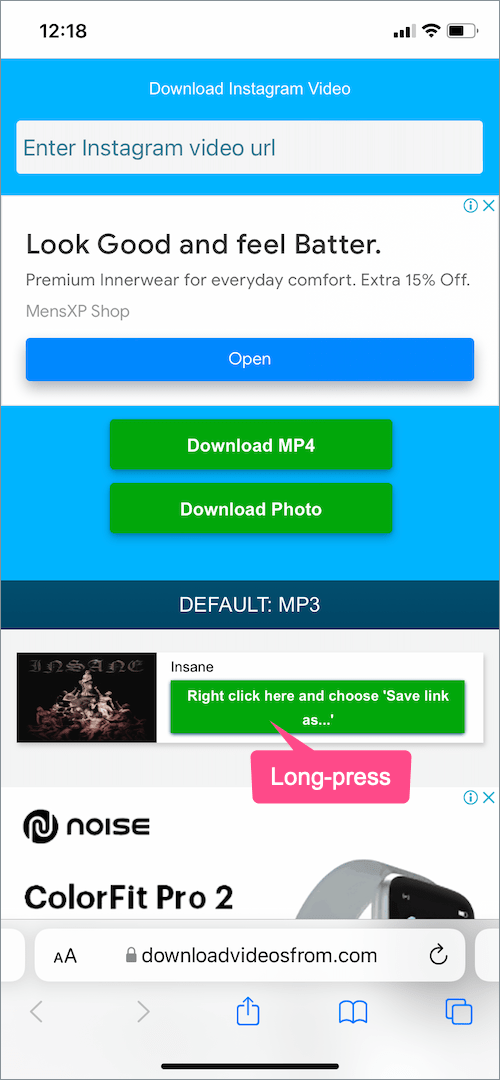 Once downloading is over, find the M4A audio file in the 'Downloads' directory using the Files app (on iOS) or File Manager (on Once downloading is over, find the M4A audio file in the 'Downloads' directory using the Files app (on iOS) or File Manager (on Android).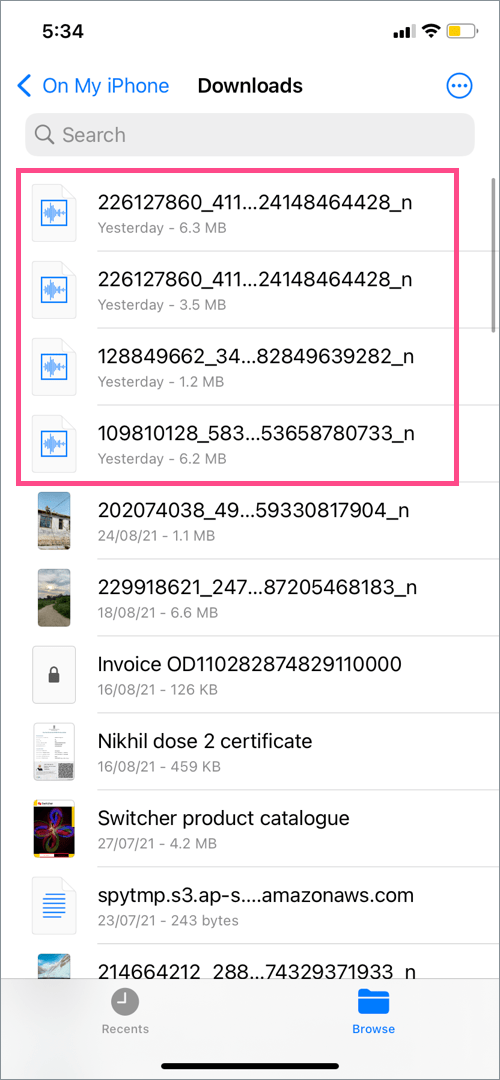 NOTE: The entire audio will be downloaded and not just a specific audio portion used in a certain reel. This is good as you can use an appropriate segment from audio in your reels.
Convert Reel audio to MP3
By default, the Instagram reels music download is saved in .m4a format (Apple MPEG-4 audio). If you prefer MP3 audio format then you have to convert the audio file from M4A to MP3. This can be easily done using an online audio converter directly on your iPhone or Android device. To do so,
Visit cloudconvert.com/m4a-to-mp3 on your phone.
Tap on "Select File" and select Choose Files (on iPhone) or File Manager (on Android).
Browse and select the downloaded reel audio file from the relevant folder.
Hit the Convert button.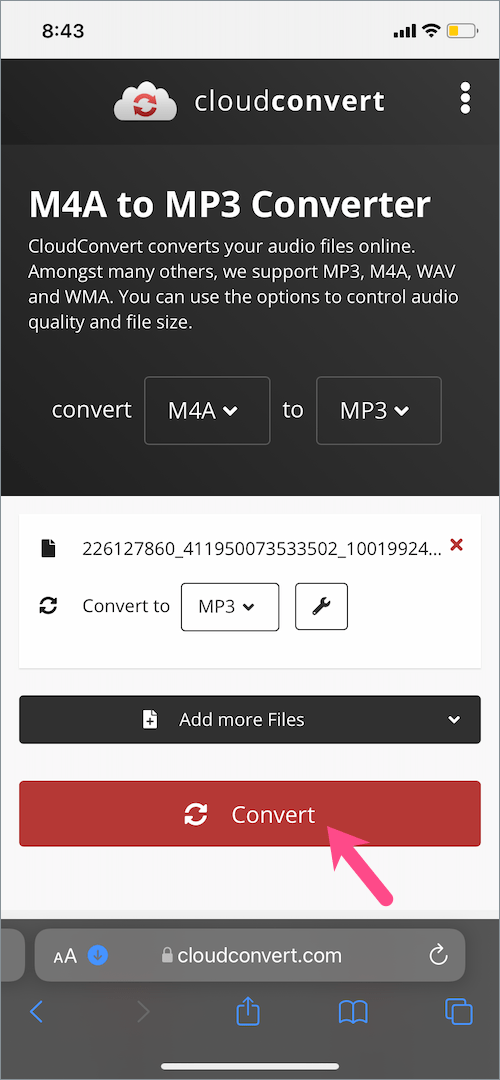 Once the processing is over, tap the 'Download' button and save the file.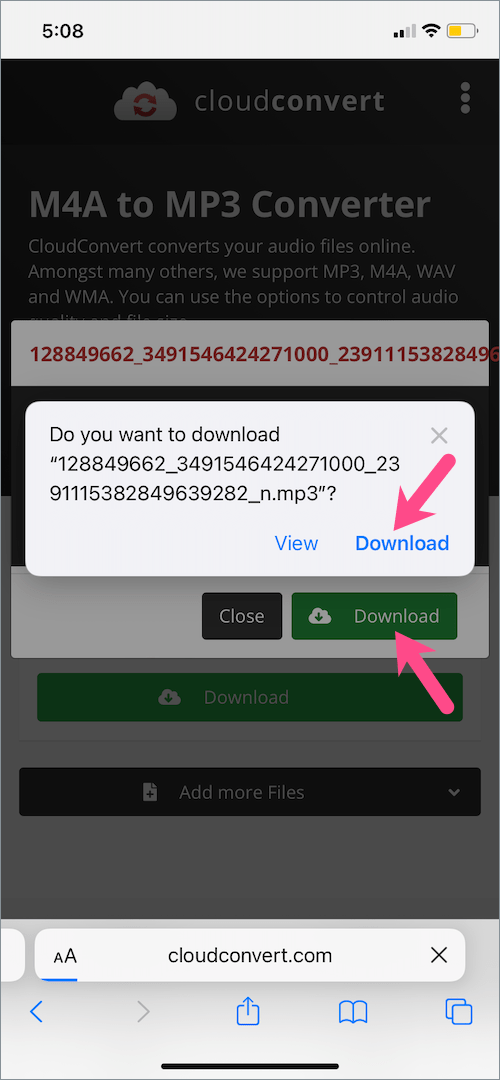 On iPhone, go to the Files app > On My iPhone > Downloads to view the reel audio in MP3 format. On Android, open the File Manager and navigate to the Downloads or Audio folder to find the converted file.
These are easy steps to Instagram reels music download
How to Create Reels
Select Reels at the bottom of the Instagram camera. You'll see a variety of creative editing tools on the left side of your screen to help create your reel, including:
Audio: Search for a song from the Instagram music library. You can also use your own original audio by simply recording a reel with it. When you share a reel with original audio, your audio will be attributed to you, and if you have a public account, people can create reels with your audio by selecting "Use Audio" from your reel.
AR Effects: Select one of the many effects in our effect gallery, created both by Instagram and creators all over the world, to record multiple clips with different effects.
Timer and Countdown: Set the timer to record any of your clips hands-free. Once you press record, you'll see a 3-2-1 countdown, before recording begins for the amount of time you selected.
Align: Line up objects from your previous clip before recording your next to help create seamless transitions for moments like outfit changes or adding new friends into your reel.
Speed: Choose to speed up or slow down part of the video or audio you selected. This can help you stay on a beat or make slow motion videos.